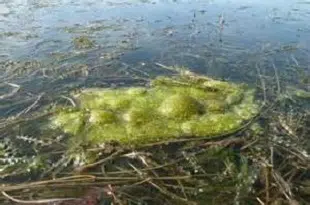 There was no swimming on the 4th of July at the Long Point State Park swimming beach after Harmful Algal Blooms were detected along the Cayuga Lake shoreline near Aurora. The Village of Aurora and Wells College have secured state funding for the installation of a carbon filtration system at the College's water treatment plant.
Aurora Mayor Bonnie Bennett tells Finger Lakes News Radio why it took so long to get the funding.
Bennett says they're hoping to have the system operational no later than mid-August.
There's no word yet on when the beach will re-open.
Contact with blue-green algae can cause nausea, vomiting, and skin irritation for you and your pets.