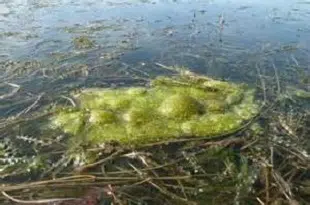 Long Point State Park's swimming beach is temporarily closed due to harmful algal blooms.
HABs were detected along the shoreline near Aurora over the past few days.
There's no word yet on when the beach will re-open for swimming.
As a reminder, people, pets, and livestock should avoid contact with blue-green algae, which can cause nausea, vomiting, and skin irritation.