A procession of law enforcement vehicles led State Trooper Nicholas Clark from Corning back to his home in Troupsburg Monday night.
Many residents lined the roadways that Trooper Clark had driven as a State Trooper to pay their final respects to the 29 year old that was killed Monday morning while responding to a suicidal individual near Corning.
The Bath Volunteer Fire Department and a ladder truck from the Hammondsport Fire Department paid their respects in front of the Bath State Police Barracks, where Trooper Clark worked out of.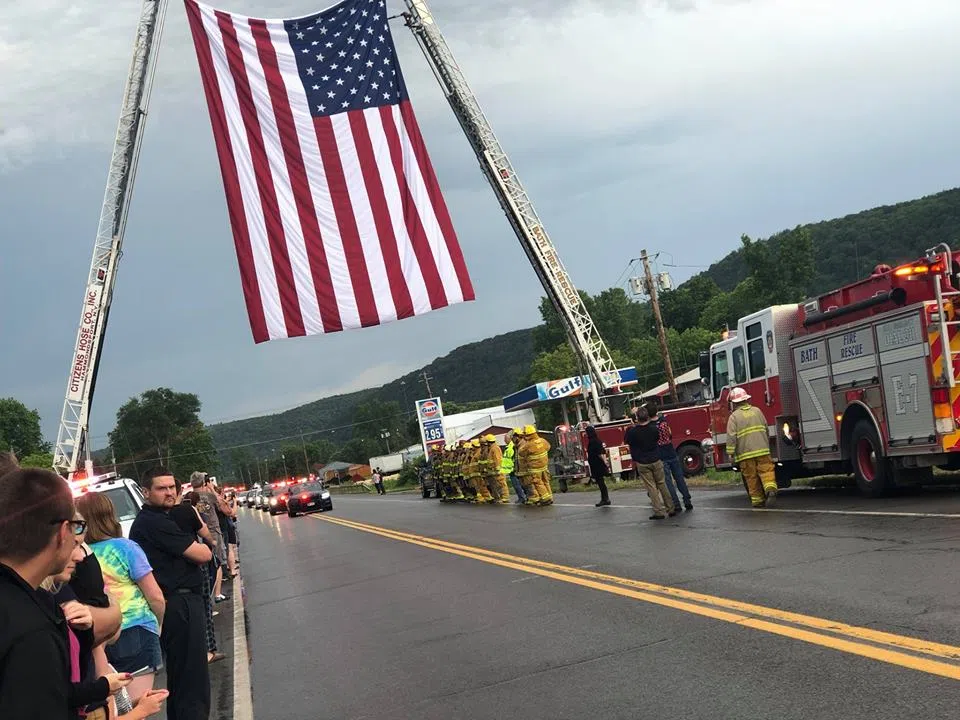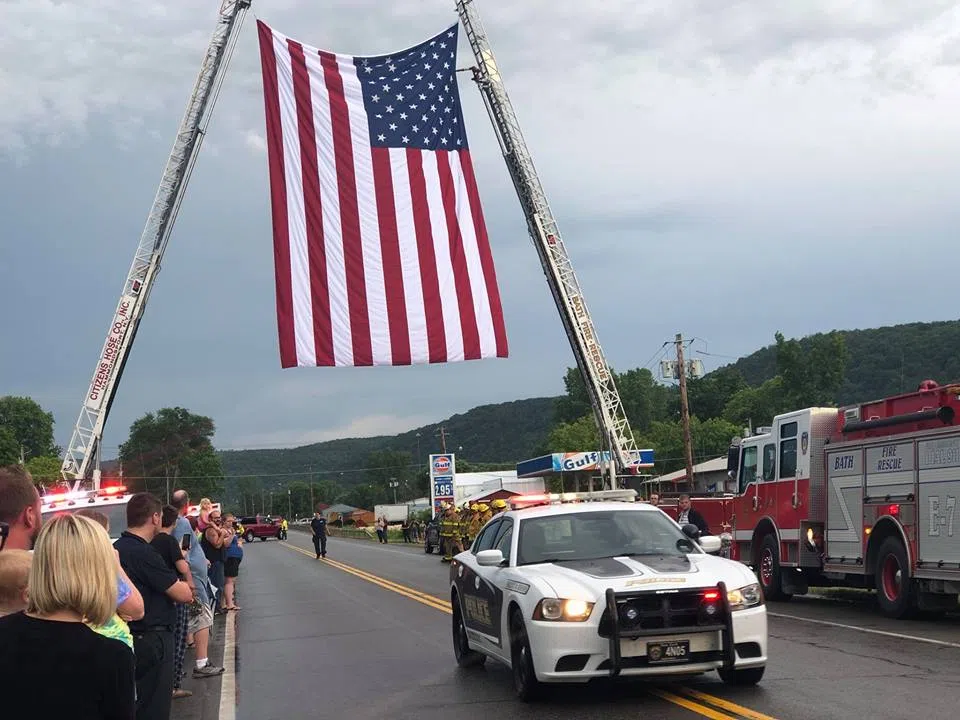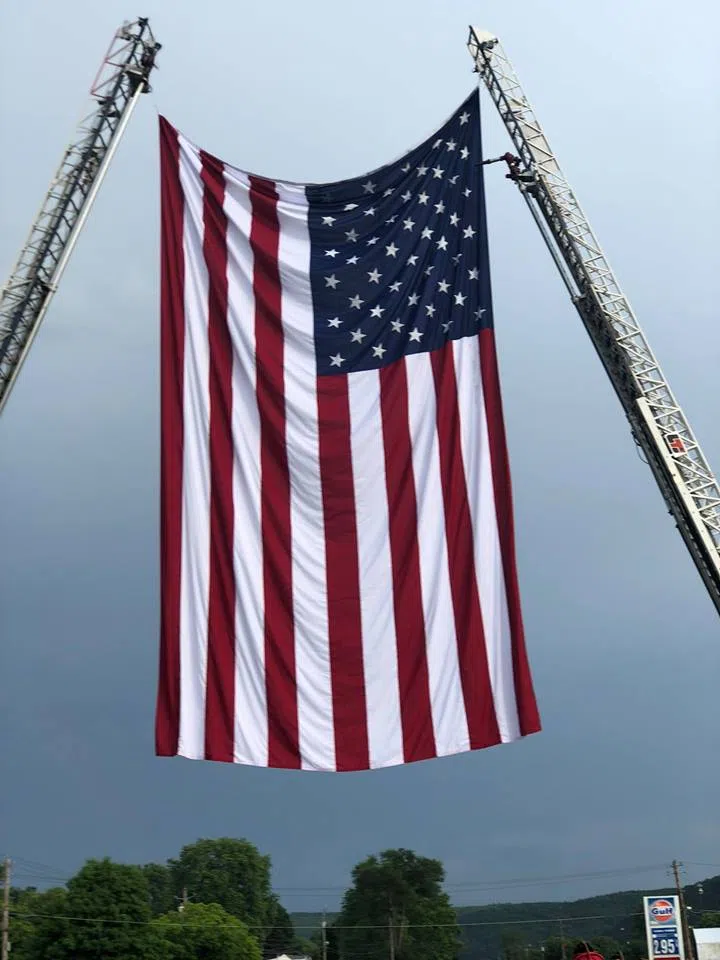 WBNG television in Binghamton has a video of the procession of State Police cars that brought Trooper Clark to Binghamton's Lourdes Hospital from Corning for his autopsy. You can see the video here.