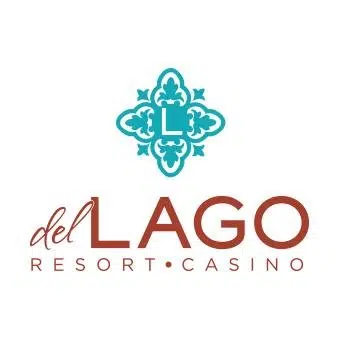 Sunday marks the first anniversary of the hotel and Spa del Lago Resort & Casino. To celebrate, del Lago is offering a special hotel package for the night of July 1. The festivities continue with a barbecue on July 4 as the celebration falls during the holiday week.
"We're excited to celebrate the one-year anniversary of our hotel and Spa del Lago," Senior VP of Hospitality Chris Pulito said. "As of May 31, 2018, more than 119,000 guests have stayed with us. It's been a great start and we have the community to thank for our amenities being so well received."
Del Lago is offering a special "thank you" anniversary-night stay on Sunday, July 1, to show its gratitude and celebrate. Guests who book a room will receive a $1 drink, $1 breakfast and $1 gelato from Sociale Café.
The six-story hotel features 205 luxurious rooms ranging from 440 to 860 square feet and 30 suites, with some able to expand to 1,400 square feet with two bedrooms and two-and-a-half bathrooms. All of the rooms have the Intelity iPad system that lets guests learn about the resort, control the temperature of the room, request extra pillows and order room service in bed. The property offers 24-hour room service from one of its many on-site dining options, a business center, 24-hour fitness center and wellness classes.
The 14,000-square-foot European-style Spa del Lago offers massages, body treatments and facials, plus a full-service salon. The salon features 10 stations, including luxurious pedicure, manicure, hair and makeup areas. The spa has three relaxation areas — men's, women's and coed — private herbal-infused steam rooms, private cedar wood saunas and 17 treatment stations, including couple suites with private oversized hot tubs. Spa del Lago Boutique offers guests an opportunity to purchase skin care, body and hair products, signature del Lago bath products, gifts and wearables, including spa robes and yoga and active wear.
To book reservations, visit dellagoresort.com/stay or call 315-946-1777.