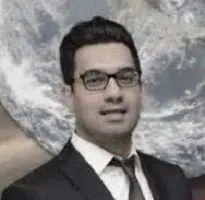 Water quality watchers on Owasco Lake could soon have help from an eye in the sky.
NASA Research Scientist Dr. Nima Pahlevan is seeking funding to implement real time satellite monitoring of the development of Harmful Algal Blooms.
Dr. Pahlevan said on Thursday's Finger Lakes Morning News his group at NASA's Goddard Space Flight Center would welcome the involvement of the now-dormant Institute for the Application of Geospatial Technology at Cayuga Community College
The City of Auburn and Cayuga County have written letters of support for the proposed joint project by NASA and the US Geological Survey.
Dr. Pahlevan said if the funding is secured, the program could be operational in 2019.