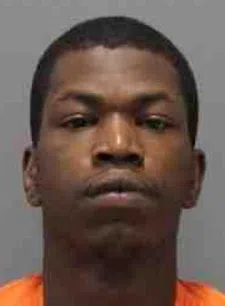 Driving without proper tail lights has led to the arrest of a 25-year old man on multiple drug charges.
At approximately 3:04am an Auburn patrol officer stopped a black BMW on Osborne Street for failing to have adequate tail lights. The driver, Antwoin Anderson, was found to be driving on a suspended driver's license.
The investigating officers smelled marijuana in the vehicle and a search located nearly 7 ounces of marijuana, almost 2 ounces of cocaine, a black starter's pistol with ammunition, and more than $1850.00 in cash.
Anderson was charged with four drug-related charges, driving with a suspended license and operating a vehicle without tail lights.
The investigation is continuing and more charges could be forthcoming.