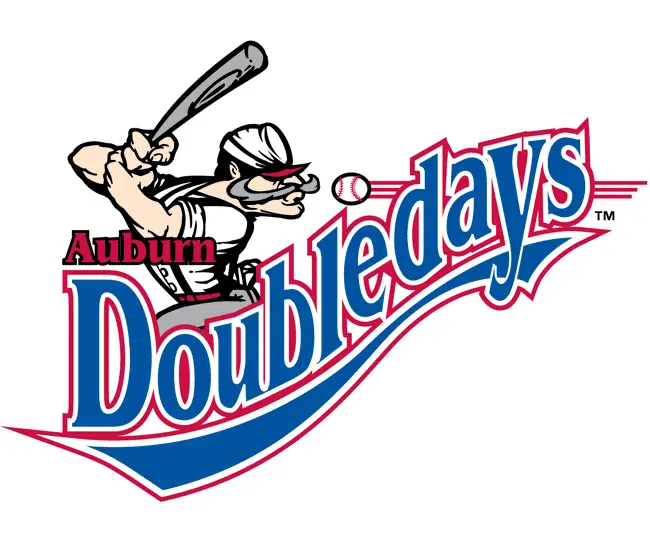 The Auburn Doubledays announced the signing of a two-year Player Development Contract extension with the Washington Nationals on Thursday. The extension, which begins in 2019, runs through the 2020 season. Auburn Team President & City Manager Jeff Dygert along with General Manager Adam Winslow made the joint announcement along with Nationals President of Baseball Operations and General Manager Mike Rizzo, Nationals Vice President and Senior Advisor to the General Manager Bob Boone, Assistant General Manager and Vice President of Player Personnel Doug Harris and Director of Player Development Mark Scialabba.
"The Auburn Doubledays are pleased to announce that we have extended our Player Development Contract with the Washington Nationals," Dygert said. "The Nationals have supported our local operations since 2011 and we look forward to two more years working with them. This extension will benefit both organizations and will help us to continue to improve our local operations."
The Nationals and Doubledays have been partners since 2011, making the upcoming 2018 season their eighth together. On Washington's 40-man roster, players such as Wilmer Difo, Erick Fedde, Koda Glover, Spencer Kieboom, Anthony Rendon, Victor Robles, Jefry Rodriguez, Pedro Severino, Juan Soto, Andrew Stevenson, and Austin Voth saw their respective paths to the Major Leagues go through Auburn.
"The Auburn Doubledays have been a quality partner in our player development process for many years now," Rizzo said. "We are looking forward to continuing our relationship with both the organization and the community."
"We are thrilled to continue our relationship with the Auburn Doubledays," Harris said. "Auburn is often one of the first places our young players compete professionally, and their experiences with the club provide a foundation as they continue to move through our Minor League system."