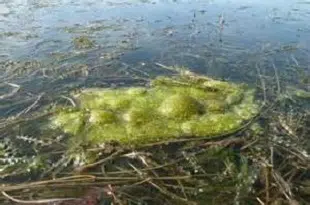 The 1st Harmful Algal Bloom in the Finger Lakes this year has been confirmed on Honeoye Lake.
The state Department of Environmental Conservation confirms a small, localized bloom, marking the 2nd year in a row that Honeoye Lake has had the region's initial bloom.
The DEC reminds everyone that people, pets, and livestock should avoid contact with blue-green algae, which can cause nausea, vomiting, and skin irritation.
Anyone with any of those symptoms should report them to your local health department.
The DEC's Harmful Algal Blooms Notifications Page is below.