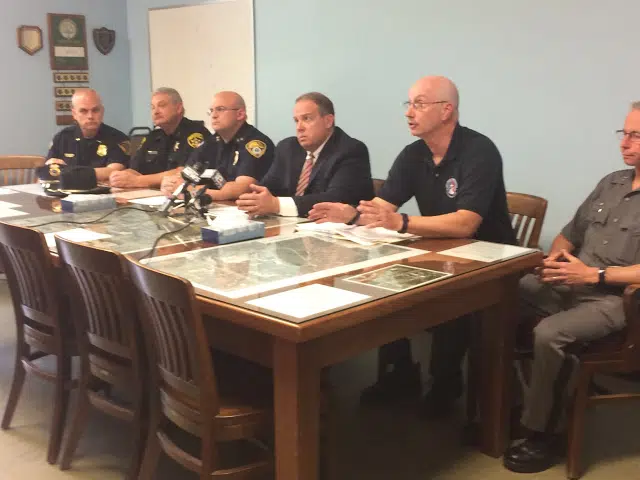 More than 40 officers from five Steuben County police agencies conducted a drug raid that resulted in the arrest of 10 people.
Thursday's drug sweep is the culmination of a 4-month investigation called "Safe Summer" which led to 26 indictments being lodged against 19 individuals for trafficking narcotics, methamphetamine and other controlled substances in the town and village of Bath.
A BMW car and cocaine, much of it already packaged for sale, with a street value of more than 10-THOUSAND dollars were seized during the arrest process. Among the targets of this investigation were a number of predicate violent felons, some already on parole and many from outside Steuben County. The 10 arrested Thursday were sent to Steuben County Jail without bail and will appear on felony charges in County Court over the next several days. Their names have not been released.
Additional suspects are being actively sought by police and more arrests will be made as the investigation continues.