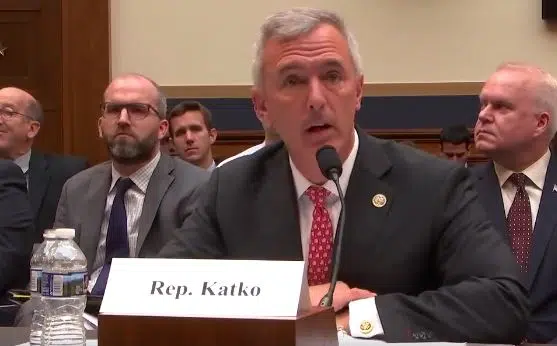 The Syracuse man convicted of making a death threat against Congressman John Katko last October was sentenced to time served and three years supervised release Friday in U.S. District Court.
Patrick Angelo was convicted in February of interstate communication of a threat. The 28-year old left a voice mail message last October 19th threatening to kill Congressman Katko and his family if he didn't support net neutrality. Katko's office reported the voicemail to Capitol Police.
Angelo spent seven months in prison prior to Friday's sentencing.