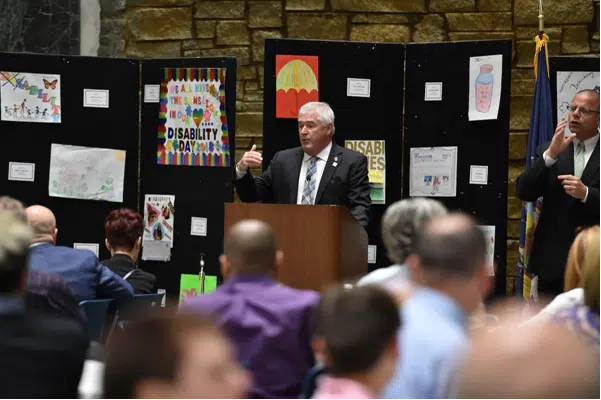 State Assembly Minority Leader Brian Kolb spoke at the Assembly's annual Legislative Disabilities Awareness Day Wednesday in Albany.
Leader Kolb voiced his support for the disability community and the men and women who deliver vital services and care. He added the Assembly Minority Conference has been strong advocates for people with developmental disabilities, fighting against harmful budget cuts to critical programs, holding forums across the state to listen to concerns and devise solutions, and demanding a living wage for direct care workers.
Kolb said he and his Assembly colleagues will continue to work to ensure the rights of all New Yorker's are protected.