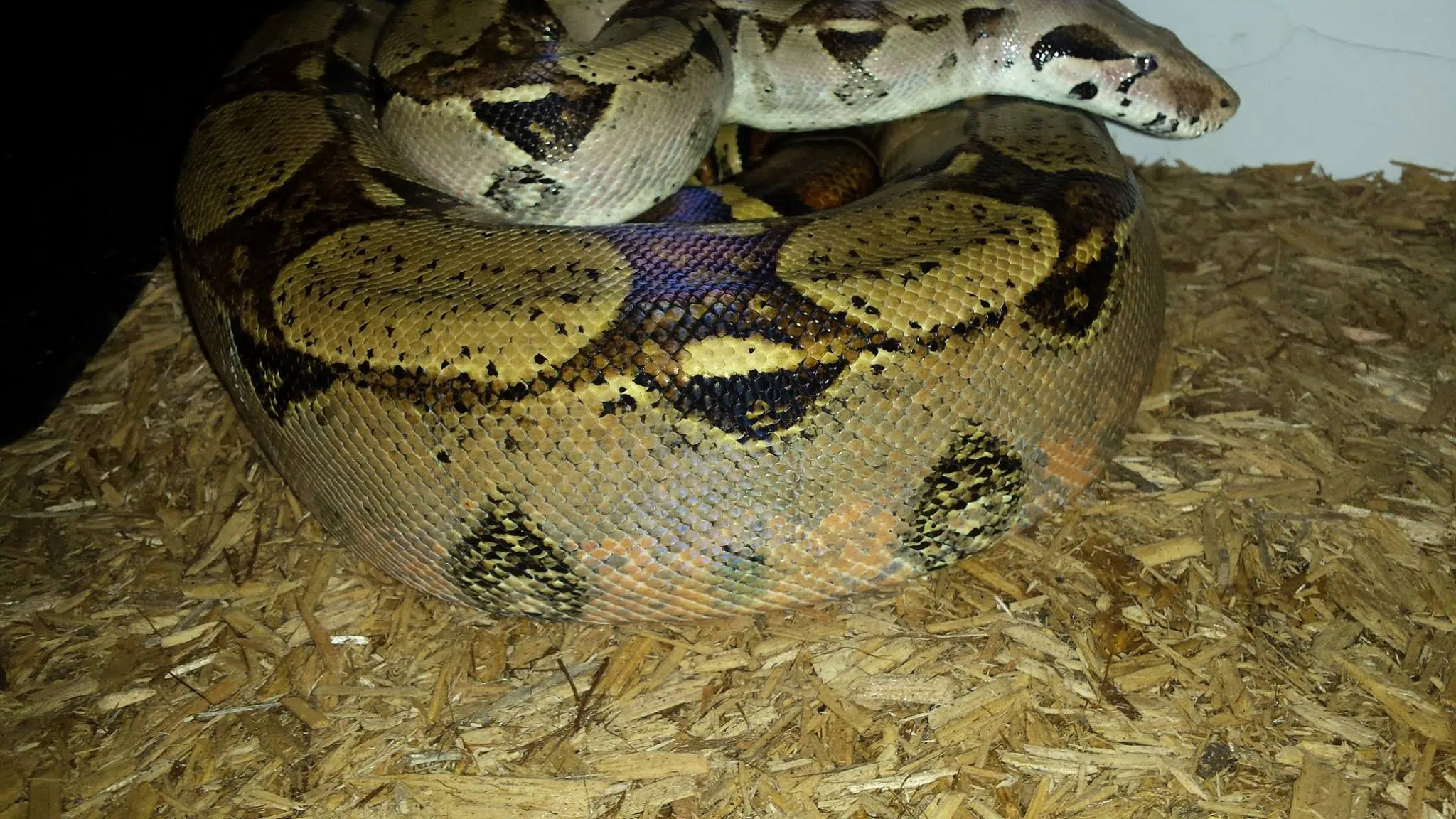 A red-tailed boa constrictor more than 6-feet long that was reported loose in Binghamton is back with its owner.
A Facebook post Wednesday by the Broome County Humane Society on behalf of the owner said the snake escaped its enclosure earlier this week. The snake was last seen near Binghamton High School and was described as 6-foot-5 inches long, with a pink and rainbow tint.
Red-tailed boa constrictors eat small animals, killing their prey by squeezing them to death.
The owner claims the snake was found behind the kitchen sink.