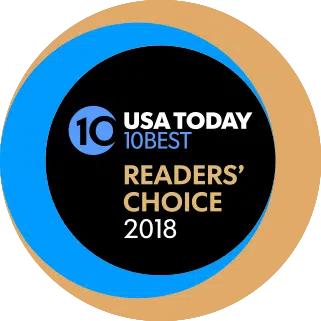 Readers of USA Today have in the past acknowledged Watkins Glen for its beauty and its racing. But now comes word the Schuyler County village is home for those seeking adventure.
USA Today's "10 Best Small Towns for Adventure" ranked Watkins Glen at number 3. Florence, Oregon and Marquette, Michigan finished 2nd and 1st respectfully. According to the review written by USA Today, "visitors to Watkins Glen have their choice of dozens of waterfalls, miles of hiking trails and one of the nation's best state parks to explore. Within Watkins Glen State Park, hikers pass 19 waterfalls in less than 2 miles, while nearby Finger Lakes National Forest provides year round opportunity for hiking, horseback riding, mountain biking and cross country skiing. The article also highlights the Finger Lakes Trail and its 560 miles of hiking trails.
We have a link to the USA Today story here.