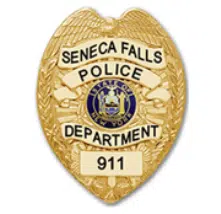 A 3 year old boy is fighting for his life and his mother and step-father have each been arrested by Seneca Falls Police on a violent felony assault charge. Chief Stuart Peenstra says Donald and Alison Bovio, both 38 years old, were charged following the investigation into a medical call made by the boy's step-father Saturday night.
The boy is in critical condition and remains on life support. Chief Peenestra says this has been a tough case.
Police say the family just moved to the area from Salem, Massachusetts, where Donald Bovio has an extended criminal history. They had already been to the residence to perform a check the welfare on the boy at the request of Salem CPU. The couple will be back in court Friday.