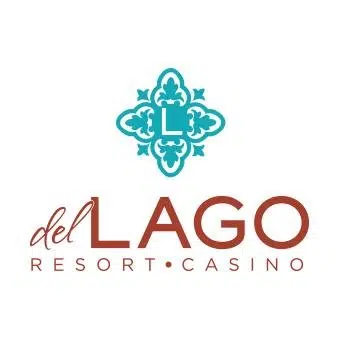 del Lago Resort and Casino issued a release Monday stating it has already paid more than $53 million in taxes to New York state, the town of Tyre, Seneca County and the other counties in the region. While the bulk of the money — 80 percent — goes to New York state for education funding, Tyre and Seneca County have each received more than $2.6 million as a direct result of del Lago. Tyre and Seneca County each received 5 percent of what del Lago pays the state, while the other 6 counties in up state Region Five have divided another $5.3 million.  All of this tax revenue is on top of the $50 million license fee of which Tyre and Seneca County each received $2.5 million and the other counties divided a proportional share of the other $5 million.
While those payments represent the largest infusion of money for local governments as a direct result of the Finger Lakes' gateway resort and casino, by June, del Lago will have also paid $1.5 million in property taxes, as well as nearly $100,000 in hotel room occupancy tax, which supports the Seneca County Chamber of Commerce as the Tourism Promotion Agency for Seneca County.
"From the start, del Lago Resort & Casino has demonstrated its commitment to the communities and people of the Finger Lakes region. From hiring a team of 1,200 employees from the local workforce to partnering with scores of local businesses, wineries, restaurants and attractions, del Lago has kept its promise to be a good neighbor and a catalyst for increasing tourism, jobs, economic development and opportunity for this beautiful part of the state," said Aaron Gomes del Lago Resort & Casino COO. "In a little over a year, del Lago's tax payments have resulted in more than $10 million flowing to local governments, allowing them to reduce or hold the line on local property taxes."
"The town of Tyre has seen an overwhelmingly positive impact because of del Lago Resort & Casino," Tyre Town Supervisor Ron McGreevy said. "Gaming tax revenue received from the casino has not only significantly lowered our property taxes, but has allowed the town of Tyre to begin to repair our aging infrastructure and to begin replacing our dated highway equipment. We are also in talks to expand our small existing water district, bringing municipal water to parts of Tyre that have water quality and quantity issues. We are able to do this because of del Lago Resort & Casino."
"For the taxpayers of Seneca County, $2.6 million is a lot of money," Seneca County Board of Supervisors Chairman Robert Shipley said. In addition to all the other benefits del Lago Resort & Casino has brought to the region, we are especially grateful for jobs — del Lago Resort & Casino is now the largest employer in Seneca County — and increased sales tax revenue as the influx of new gaming revenue has allowed Seneca County to rebuild our property tax reduction fund. After seeing what del Lago has been able to do in a little over a year, the future outlook for our county and the region are looking much brighter."
Additionally, area businesses are seeing a significant increase in revenue since del Lago Resort & Casino opened. Wilson Press & Mail House in Seneca Falls has seen a noteworthy impact on its bottom line since the partnership with del Lago Resort & Casino began. The printing company directly attributes its substantial growth to the resort and casino's business.
"For more than 65 years, Wilson Press & Mail House has been serving the Central New York region, and our partnership with del Lago Resort & Casino has truly us helped up our game in the industry," said Steve Vankirk production manager. "Our partnership has allowed our business to add two new printing machines to ensure an even smoother workflow, which will benefit not only del Lago, but all of our current and future customers. We are deeply appreciative of the partnership we have established with del Lago Resort & Casino and look forward to seeing our business continue to grow."