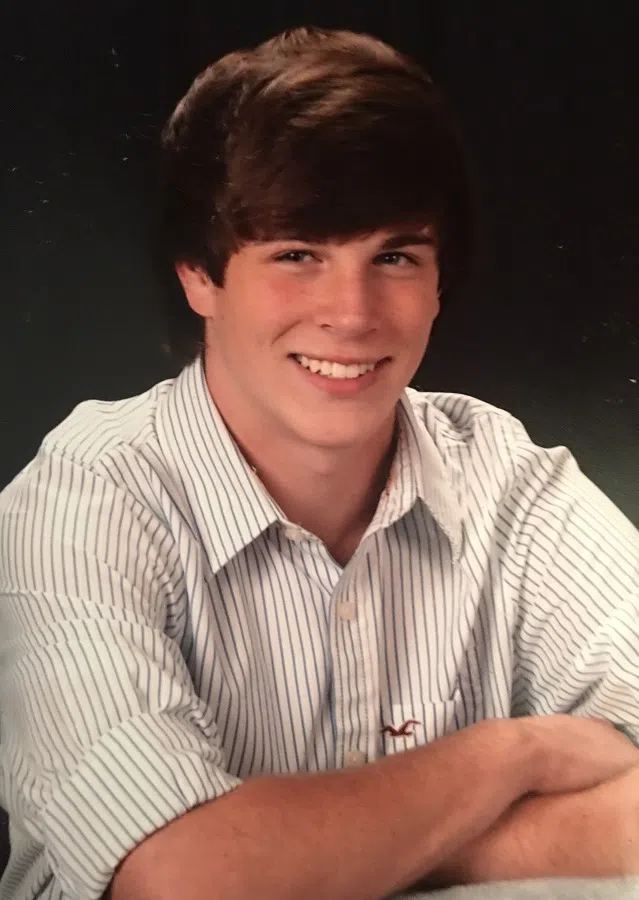 Brendan M Bolger, age 24, of Rochester, NY passed away on Friday April 13, 2018. Brendan was born February 23, 1994 in Geneva, NY to Maureen Butler and Stephen M. Bolger.
Brendan graduated from Penn Yan Academy in 2012 and received his Associate's Degree from FLCC in 2014.  He was currently pursuing his degree in Counselor Education.  He loved sports, playing football and Lacrosse.  He also enjoyed music.  Most recently Brendan found an artistic talent and was beginning to create paintings. Above all Brendan loved his family and enjoyed their company.
Brendan is survived by his father Stephen M. Bolger and mother Maureen (Edward) Butler, grandfather Andrew Bolger, step grandfather Brian Cougevan, Uncle Jim and Aunt Matina Bolger, cousin Andrew Bolger, cousin Steven Bolger, Simon K-9 Companion and Jax Feline Friend and several aunts, uncles and great aunts and great uncles.  Brendan was predeceased by his grandmother, Betty Cougevan.
A memorial service for Brendan will be held at 1:30 pm on Saturday, April 21, 2018 at Townsend Wood Funeral Chapel, 201 E. Elm St., Penn Yan, NY 14527.
Brendan's family will welcome floral gifts for his service or contributions in Brendan's memory may be made to Humane Society of Yates County, 1216 Rte 14A, PO Box 12, Penn Yan, NY 14527.
Fond memories and expressions of sympathy may be shared at www.townsendwoodfuneralchapel.com for the Bolger family.