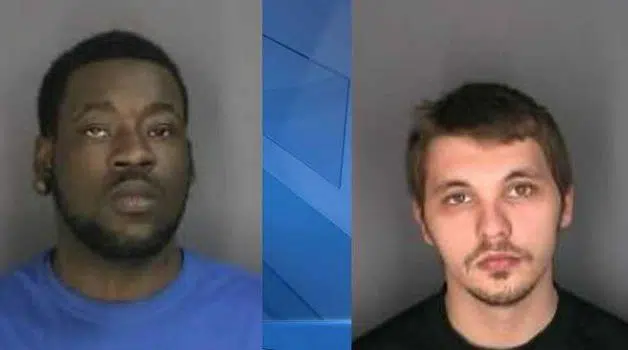 Geneva Police have arrested two men and are looking for a third in connection with a Monday afternoon robbery where a handgun was allegedly displayed.
After a brief foot chase, 21 year old Julius Ware, of Geneva, was charged with felony robbery. Further investigation resulted in the arrest of 22 year old Gage Leach, of Geneva, on felony robbery charges. Both men were sent to Ontario County Jail.
A third person, 23 year old Roy "RJ" Stedge, is wanted for questioning.
Police say the suspects and victim were known to each other.