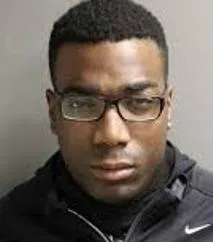 The Rochester man accused in the armed robbery of Canandaigua Jewelry and Coin Exchange last week waived his right to a preliminary hearing in Canandaigua City Court Wednesday morning.
James Moore is accused of entering the South Main Street store last Tuesday and presenting himself as a Federal Law Enforcement Officer. During the incident, it is alleged Moore took the employee of the business to a back room, placed physical restraints on that person, displayed a firearm and subsequently stole property from the business. He is charged with felony robbery.
By waving the preliminary hearing, Moore's case moves out of city court and into Ontario County Court, where it could be presented to a grand jury.