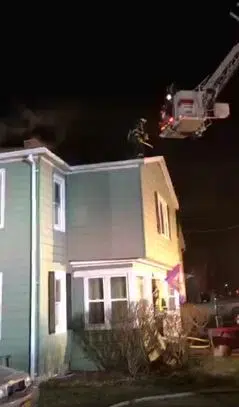 Firefighters called out to battle a Geneva house fire late Saturday night.
Officials say the blaze broke out at around 11 o'clock at a home on Hogarth Avenue.
Video taken from the scene shows smoke pouring from the attic and roof of the structure.
No word on injuries, nor the cause of the fire.
Geneca Fire & Finger Lakes Ambulance responding to 30 Hogarth Ave for the reported structure fire.

— OCFW (@OntarioFireWire) April 8, 2018