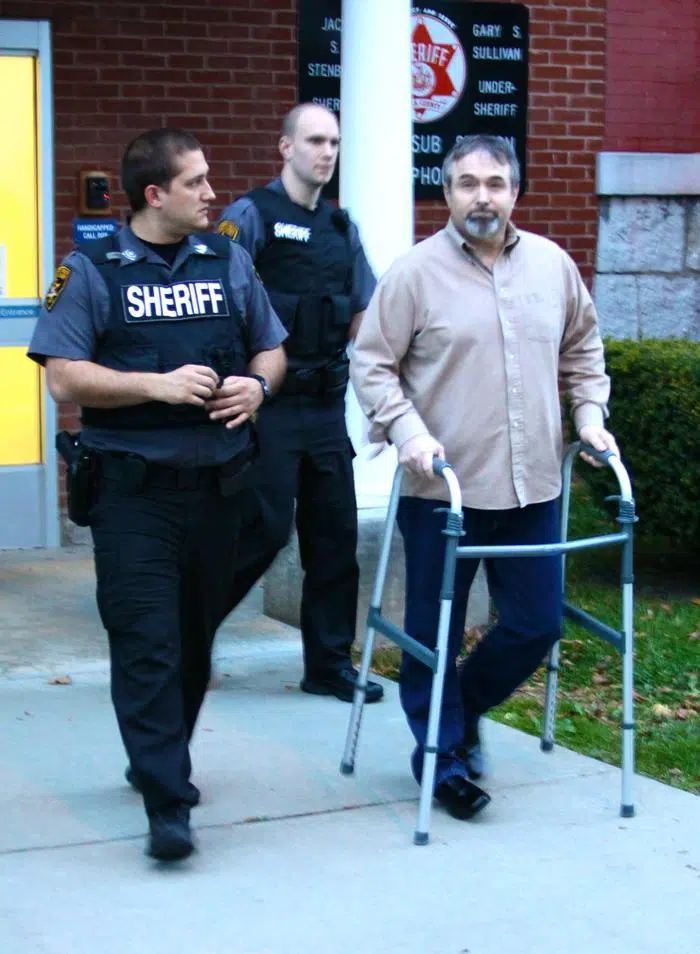 Convicted killer and former Romulus resident Karl Karlsen yesterday was issued a new trial date of October 3rd in Calaveras County, California Superior Court.
The 56-year old Karlsen is accused of killing his first wife, Christina, who died in a fire at their California home in 1991, and of collecting $200,000 in life insurance following her death.
Karlsen is serving a sentence of 28-years to life after pleading guilty in Seneca County Court to murder and committing insurance fraud to collect on an insurance policy he had submitted just days before the death of his son, Levi, who had been pinned under a truck at their Romulus family farm in 2008.
According to the newspaper,"The Union Democrat" of Sonora, California, Karlsen is scheduled to undergo an mental evaluation to determine his ability to stand trial.
Karl Karlsen leaves the Seneca County Courthouse in Waterloo.  Photo by Greg Cotterill, Finger Lakes News Radio.