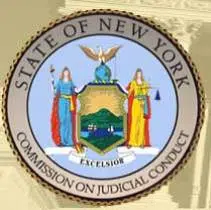 The New York State Commission on Judicial Conduct received 2,143 complaints in 2017 – the highest number in its history and a 10-PERCENT increase from the year before.
The Commission also reported a record high number of preliminary inquiries, 605, and conducted 341 investigations: commencing 148 new ones and continuing 193 from the year before.
At the same time, budget constraints over the last decade have led to a 19-PERCENT reduction of the Commission's staff to the current 41½, which is the lowest level since 2006. There were 16 public dispositions in 2017. One judge was removed from office, seven were censured or admonished, and eight resigned with a public stipulation never to return to judicial office.
Click here to read the full report.