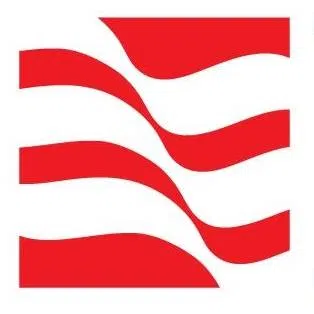 Some great economic news for the region Wednesday.
IEC Electronics plans on building a new facility in Newark, while investing 20-MILLION dollars. The electronic manufacturing solutions provider also plans to create up to 362 new jobs and retain 463 positions at the new 150-THOUSAND square-foot facility located at the Silver Hill Technology Park.
The company had considered moving out of New York State but chose to remain in the region with support from the Governor and Empire State Development, which will provide 5-MILLION dollars in grants and tax credits.
IEC plans to move to and begin operations at the new facility in mid-2019.
Jeffrey T. Schlarbaum, President and CEO of IEC Electronics commented, "We are pleased that as we grow we can continue to be a part of this great community and remain in Wayne County.   IEC has made its home in Newark since 1973 in a 100 year old former paper factory building that would require extensive capital investment to modernize the facility.   Constructing this new building enables us to design, from the ground up, a state-of-the-art, advanced technology facility that can support our growth as a leading U.S. based provider of electronic manufacturing design and production services for life-saving and mission critical products.  We partner with some of the leading and most innovative global companies that choose to outsource the manufacturing of their products in the United States, and we believe this custom facility will offer our growing customer base unmatched capabilities for their manufacturing needs. We'd like to thank Governor Cuomo and Empire State Development for their support and assistance enabling us to reinvest in upstate New York and build on IEC's long and successful history as a Newark based company."
"New York will continue to work with businesses as they expand and grow to ensure good-paying jobs remain in our communities," Governor Cuomo said. "By investing in IEC Electronics' expansion in the Wayne County, New York has retained a long-standing community business, while supporting the creation of hundreds of new jobs that will help the region continue to move forward."
IEC's facility expansion is expected to be a $22 million project, which includes the expected cost of the building, new equipment, and other costs.  New York State through Empire State Development (ESD), the state's economic development agency, will provide up to $3 million in performance-based Excelsior Job Program tax credits in return for IEC's job creation commitments. Through the Upstate Revitalization Initiative, ESD will also provide up to $2 million in capital grants which are tied to investment levels and employment thresholds.
"New York will continue to work with businesses as they expand and grow to ensure good-paying jobs remain in our communities," Governor Cuomo said. "By investing in IEC Electronics' expansion in the Wayne County, New York has retained a long-standing community business, while supporting the creation of hundreds of new jobs that will help the region continue to move forward."
"As further evidence of the confidence that businesses have in the Upstate economy, IEC has not only decided to stay, but undertake a major expansion and create hundreds of welcome jobs," said Lieutenant Governor Kathy Hochul. "This means security for the 463 existing employees and opportunities for 362 new workers in the heart of the Finger Lakes region. Our targeted economic strategies are working — resulting in business growth, good paying jobs and stronger communities for our residents."