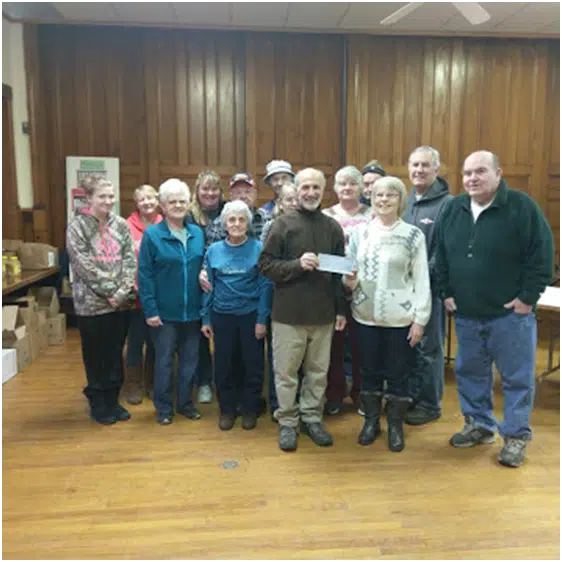 Our Town Rocks Health Improvement Project in Barrington/Starkey/Dundee, is pleased to announce the proceeds of the 5th Annual Winter Concert to benefit the Dundee Food Pantry.
Sponsored by 39 area businesses and organized by local resident, Robert Sisbarro, this year's Winter Concert ticket  sales resulted in a donation of $1101.   Dundee Central School Music Boosters offered home baked refreshments. Pictured is Robert Sisbarro offering the donation to Charlene Stanton, Food Pantry Director, along with many of the hard working Dundee Food Pantry volunteers.
This wonderful event and resulting donation would not be possible without the extraordinary efforts of Bob Sisbarro and his team of volunteers.