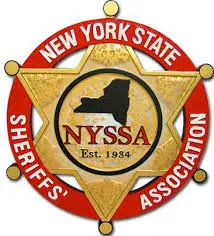 Wayne County Sheriff Barry Virts says the upcoming state budget should have enough funding so that every school in New York will have at least one armed school resource officer.
Virts made the comments Thursday in his role as President of the New York State Sheriffs' Association. Virts admitted hiring armed SRO's would be an added expense, but adds "we owe it to our children and their parents to provide a safe place for education to take place."
Port Byron Central School District Superintendent Neil O'Brien said on Friday's Finger Lakes Morning News the district has hired a retired State Trooper as its SRO, and likes having him in the schools for a number of reasons.
There are approximately 67-HUNDRED public and private schools in New York.