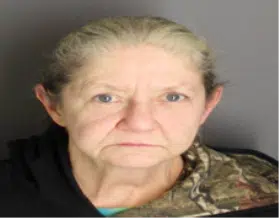 A joint investigation by the Ontario County Sheriff's Office and the Canandaigua City Police Department into the sale and distribution of crack cocaine throughout the region has resulted in the arrest of three people on drug charges.
54-year-old Brenda Sims and 36-year-old Dawn Collette, both of Canandaigua, along with an unidentified 16-year-old male from Rochester, have each been charged with criminal possession of a controlled substance. It's alleged the three were in possession of approximately 89 baggies of crack cocaine with the intent to sell them.
All three were being held in Ontario County Jail following their arraignment.
Additional charges are pending.