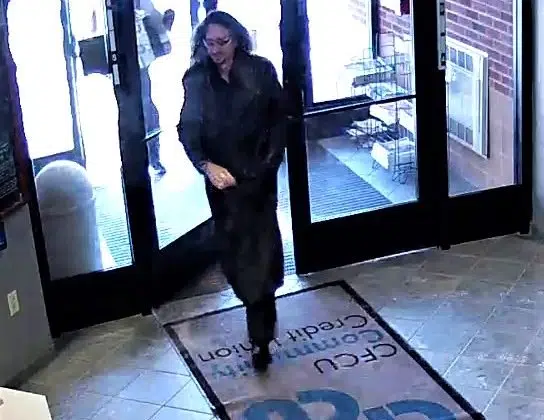 A new development in the investigation of bank robbery that occurred Wednesday afternoon in Lansing.
The Tompkins County Sheriff's Office is now asking for the public's help in identifying a person of interest related to their investigation of the robbery at the Cornell Federal Credit Union. The individual, a white male, has long dark hair, a goatee and is about 5'10" tall. He was last seen wearing a black trench coat and sunglasses. Photos of that individual are below
The man that robbed the bank displayed a handgun and demanded money. He is is described as a 6 foot tall black male, wearing a black hooded sweatshirt, face mask, and dark shoes.  His photos are displayed below.