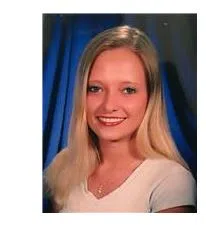 Calling hours will be tomorrow for the Middlesex woman who died last week when her SUV sunk in the Cayuga-Seneca Canal.
29-year old Monica Zello is survived by her husband Chad and daughter Jasmine. Multiple police agencies are continuing to investigate the circumstances leading to the Zello's death, but it does not appear to be a homicide.
The investigation is being led by the state police and the Ontario County District Attorney's office. Ontario authorities are involved in the investigation because Zello was last seen in downtown Canandaigua on Nov. 18 driving her sport utility vehicle, which was found four days later in the canal in Waterloo.
Obituary-
BLOOMFIELD – Monica (Chambery) Zello, age 29, passed away on Wednesday, Nov. 22, 2017. She is survived by her husband, Chad Zello; daughter, Jasmine; mother, Tammy Chambery; and two brothers, Joshua and Jaron Chambery. She was predeceased by her father, Jonathan Chambery. Monica grew up in Bloomfield and was a graduate of Bloomfield Central School, class of 2006. She earned an associate's degree from Monroe Community College in criminal justice. Monica worked at ValveTech Inc. in Phelps. Her daughter Jasmine meant everything to her. Monica will be dearly missed by all her family and friends. Friends may call on Friday from 4 to 7 p.m. at Johnson-Kennedy Funeral Home Inc., 2 South Ave., Bloomfield. In lieu of flowers, memorial gifts may be directed to an account for Jasmine Zello at Canandaigua National Bank, 4 Main St., Bloomfield, NY 14469. Condolences may be offered at www.johnsonkennedy.com.