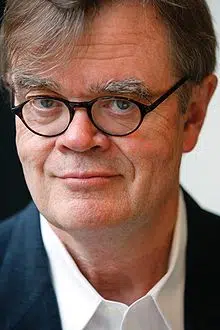 Radio show host Garrison Keillor, fired by Minnesota Public Radio on Wednesday after allegations of sexual misconduct, will not perform Saturday night at the State Theatre of Ithaca.
In a Facebook post on Thursday morning and on the State's webpage, the theater said that ticket refunds for the show would be available at the point of purchase.
A show Sunday night at Asbury Hall in Buffalo, also presented by Ithaca-based promoter DSP Shows, is canceled as well.
Keillor brought his "Prairie Home Companion" road show to CMAC, the Constellation Brands Marvin Sands Performing Arts Center in June 2015.