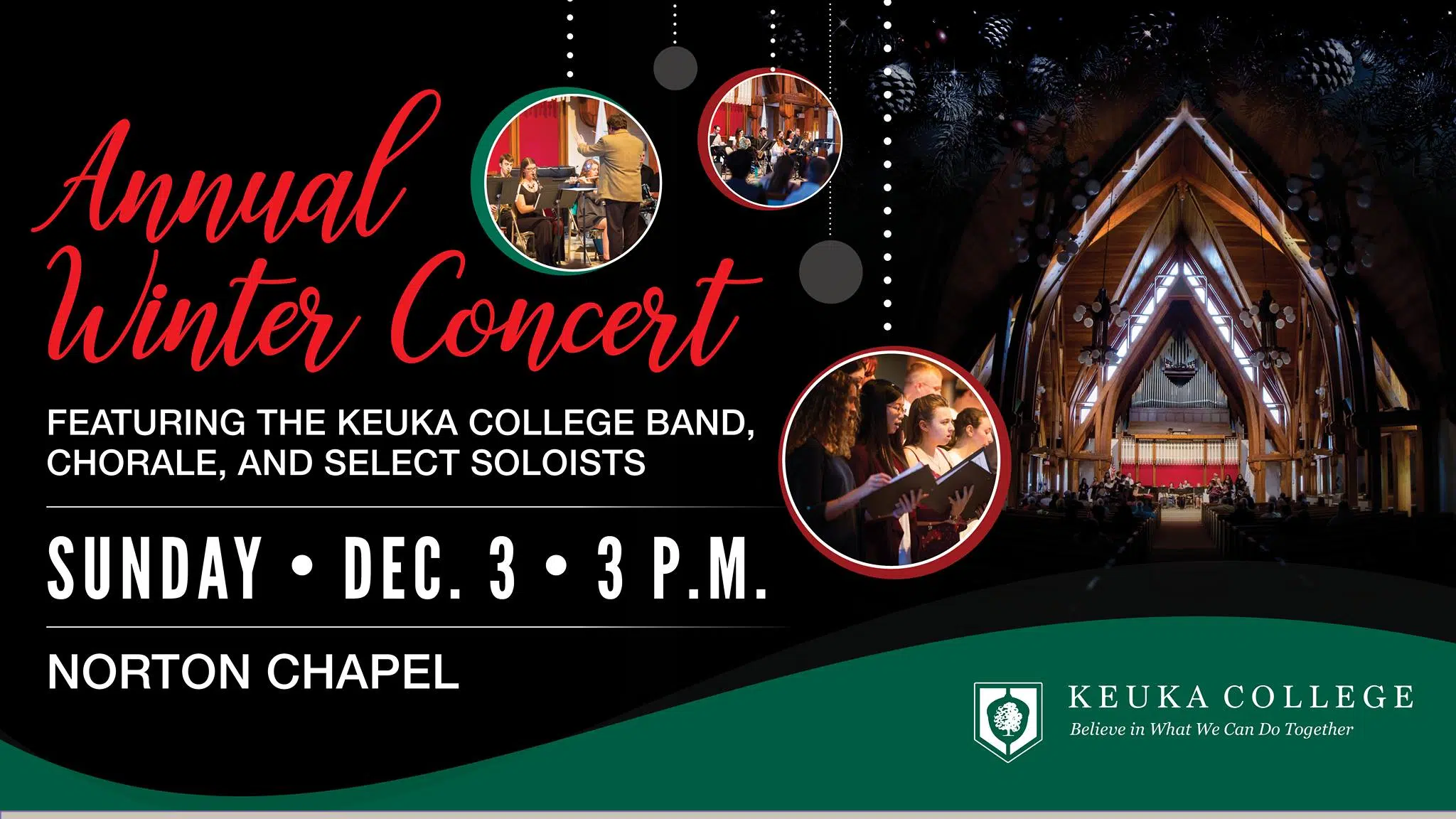 Keuka College will present its annual winter concert Sunday, Dec. 3.
The concert, highlighting performances from the Keuka College Chorale and band, as well as select soloists, begins at 3 p.m. in Norton Chapel. It is free and open to the public.
The program will include a variety of classic holiday music, including selections from Tchaikovsky's The Nutcracker, A Jazzy Holiday, Christmastime is Here (from "A Charlie Brown Christmas"), Believe (from "The Polar Express"), and other holiday pieces.
The concert will also feature Vivaldi's Gloria, a combined performance from the College Chorale and Band.