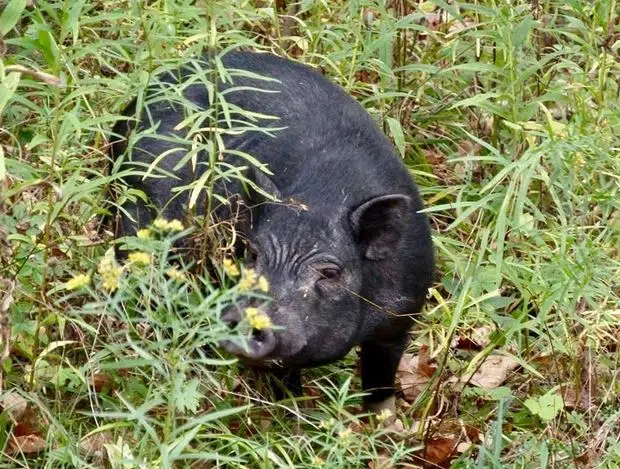 A pig has been wandering around the Brink Hill Road in the Yates County Town of Italy for weeks and concerned citizens hope it will be rescued.
Several people have seen the pig. Every day it visits one particular apple tree.
The Department of Environmental Conservation responded that it will not attempt to capture the pig because it is not wild, and not under DEC jurisdiction.
Local residents hope to capture the pig so it can survive the winter months.
The animal has been the topic of discussion on the Naples Community Facebook page.