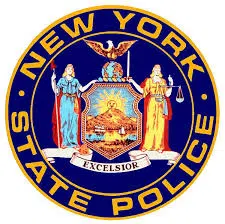 On November 7, State Troopers arrested 51-year old Sanna Russo of Moravia for driving while intoxicated, aggravated driving while intoxicated, drinking alcohol in a motor vehicle on a highway, inadequate lights and failure to use designated lane.
Russo was stopped on State Route 34 in the Town of Genoa after Troopers observed her vehicle was missing and headlight and was crossing over the lines.  She was placed under arrest after failing multiple standard field sobriety tests and was transported to the Moravia State Police barracks for processing.
Russo was issued uniform traffic tickets returnable to the Town of Genoa Court on November 21, 2017.