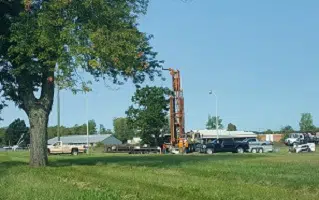 There is activity at the Powerex brownfield site on W. Genesee Street Rd. in Aurlieus.  A drilling crew from Syracuse-based O'Brien and Gere are drilling at one corner of the abandoned property.
The supervisor at the scene and a company official could not comment on record as to the reason for the drilling, other than to say it is part of the pilot test phase of the groundwater program.
Further information will be updated as it becomes available.