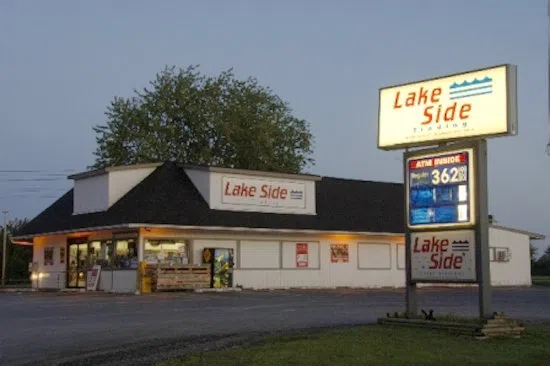 A state Supreme Court justice has ordered members of the Cayuga Nation to vacate five properties in Seneca Falls, including the gas station and convenience store, so they can be turned over to Clint Halftown and his new federally recognized Cayuga Nation Council.
The Bureau of Indian Affairs, a branch of the U.S. Department of Interior, formally recognized Halftown, and others as the new leaders of the nation earlier this year, despite an objection by an opposing group formerly known as the Unity Council.
According to the Auburn Citizen state Supreme Court Justice Dennis Bender ruled Friday in favor of Halftown. Syracuse Attorney Joseph Heath, who represents several of the Cayuga Nation's chiefs and clan mothers in the Halftown-opposing group, said he's working on an appeal of the order.
Halftown filed the lawsuit in late July following the BIA's recognition of his council. He referenced a takeover of the Seneca Falls businesses in 2014, and is suing the defendants for $10 million, claiming they diverted funds from the nation.
The longstanding feud in leadership led the Unity Council to takeover the Seneca Falls gas station and other properties in 2014. That led to fights and arrests as the two sides battled over control.
Since then, the Unity Council has run the Seneca Falls gas station and Halftown's council has run the Union Springs station.  Halftown's group also runs a bingo hall, a cigarette manufacturing facility.
The judge allowed the Unity Council until September 26 file its federal appeal.