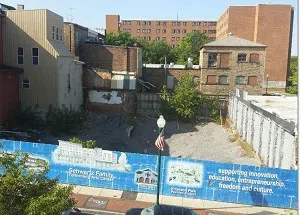 While Auburn officials wait to learn if they are the winning bid in Governor Cuomo's $10 Million Central NY Downtown Revitalization Initiative contest, an almost forgotten piece of the downtown puzzle has become a supporting project.
Auburn Planning and Economic Development Director Jenny Haines tells Finger Lakes News Radio federal Community Development Block Grant funds will help to develop the long-vacant Kalet Department Store site on State Street into a public open space.

Haines says the city's been told you've got the CDBG money, so spend it.

Last month, City Council approved an $800,000 CDBG grant to help pay for asbestos remediation at the historic Schines Theater, one of the 12 official projects in the DRI bid.