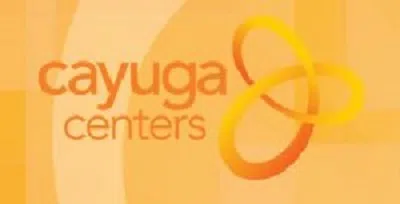 Two teens from the Cayuga Centers residence in Auburn are accused in a robbery on Wednesday night.
Auburn Police report a 38-year old victim was walking along Genesee Street near the Cayuga County Office building around 10:50pm when the teens allegedly began yelling at him from across the street. The victim tried to ignore the pair, but they crossed the street and attempted to rob him before he was able to get to safety inside Parkers Grille.
The 15 and 16-year olds had run from Cayuga Centers earlier in the day, and now face attempted robbery and menacing charges.
If you may have witnessed the incident or have any information, contact Auburn Police at (315) 252-5874, or (315) 253-3235. As always, you can remain anonymous.