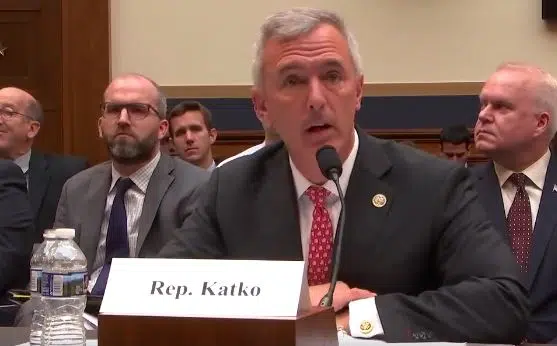 Congressman John Katko on Wednesday testified before the House Judiciary Committee's Subcommittee on Crime, Terrorism, Homeland Security and Investigations urging passage of his bipartisan bill that gives law enforcement the tools to target synthetic substances and the criminals who traffic them.
He introduced the bill in Syracuse earlier this month, and said it has bipartisan support in both houses of Congress.  The measure would allow law enforcement to remove concoctions containing the potential lethal synthetics from corner stores.
Katko told committee members the synthetic substances are adding to the heroin and opioid epidemic sweeping the nation.
The measure accelerates the process of getting dangerous synthetic drugs on the Controlled Substance List in a matter of weeks, not years.