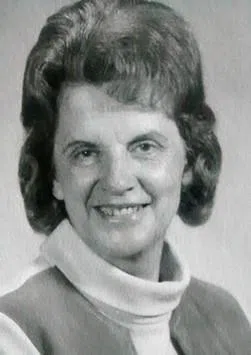 Bernice H. Olsen, 97, of Penn Yan, New York, passed away peacefully March 1st, 2017 surrounded by loved ones at her home on East Lake Road on Keuka Lake.
Bernice's family would like to thank the Yates County Hospice, their services are a blessing.
Services will be private at the convenience of the family. In lieu of flowers, contributions to the Yates County Hospice or the Humane Society of Yates County are welcome.
Born September 11th, 1919 in Vyborg, Denmark, Bernice moved to the Finger Lakes with her parents Sigrid and Chris Christensen just prior to the start of the Great Depression. An avid equestrian and animal lover, Bernice was the first woman to receive her trotters jockey license in New York State. Later, while working in a beauty salon at the Seneca Army Depot, Bernice met her future husband Landis Morris. Her love of animals prompted her and Landis to purchase a 75-acre farm where they started a summer equestrian camp for children called Rocking Horse Stables. Bernice and Landis lived on the farm with their two sons, Wyman and Duke, and two daughters, Linda and Bonnie. Bernice was a second mother to many of the children that regularly attended the summer camp who continue to keep in touch over the years.
In 1971, Bernice and Landis moved back to the Finger Lakes area purchasing the Isle of Pines in Wayne, New York. Shortly after purchasing the property, Landis died suddenly of a heart attack. Bernice renovated and lived in the 22-room home for several years before remarrying Clarence Olsen, a dairy farmer in Penn Yan. In 1975, Bernice obtained her Real Estate license and worked closely with her daughter, Bonnie. Bernice's career would span 25 years and she is responsible for the relocation of over 200 Mennonite Families to farms in Yates County.
After retiring, Bernice purchased a house in Lake Placid, NY to be closer to her daughter, Bonnie and grandchildren. In the winter months, Bernice would live in Marathon, FL. with her daughter Linda. Bernice was an adventurous spirit that was fortunate enough to travel across the country with her family.
Her daughter, Linda cared for Bernice through the end of her life.
Bernice is now dancing in the sunshine, surrounded by flowers, drinking a coke and eating a Danish. She will be greatly missed by all that knew her.
Bernice is survived by her daughters, Bonnie Morris and Linda Mertsock; she was a loving grandmother to Craig Perryman, Allen Mertsock, Christopher Morris Schuck, Sarah Morris Schuck, and Emma Morris-Downey; great grandmother to Adalyne and Millie Perryman.
She was predeceased by her two sons, Wyman and Duke Morris, husband Landis D. Morris and brother Kenneth Christensen Sr.
Arrangements were entrusted to the Baird Funeral Home 36 Water St. Dundee, NY. Online condolences can be sent by visiting www.bairdfuneralhomedundee.com.